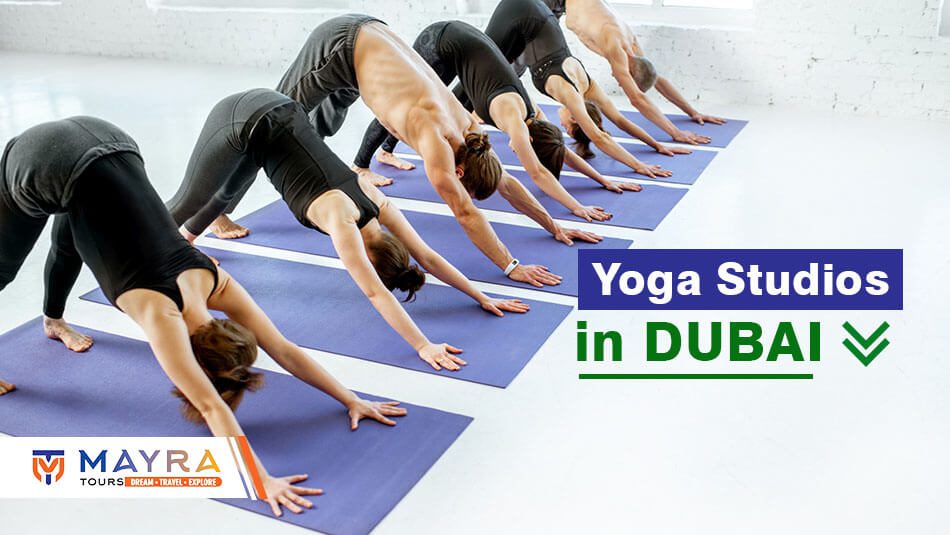 Top Yoga Studios in Dubai
Are you a yoga enthusiast? Well, the good news is that there many yoga studios in Dubai, but not all of them are good. However, you do not have to worry about that as we prepared a list of reputed yoga studios in Dubai. Do you want to know more about them? Well, read on, as we are going to share some valuable information.
DRYP Yoga
This yoga studio offers the best yoga lessons, they combine hot fitness lessons with conventional yoga. They use the very newest infrared technology that has loads of benefits. The studio has classes for people of all age groups. All the classes are conducted by experienced and trained teachers so you need not worry about safety issues.
Karma Yoga Studio
Want to get fit the right way? Then make yourself at home at this very s yoga studio, they are a reputed name in the industry and have been around for many years. Yoga in this place is fun they offer services such as workshops, comprehensive courses, trainings, meditations, and different forms of yoga. This yoga studio also serves as an art galley and is decorated with carvings, crystals, temples, and statutes. This is the perfect place for you to connect with your inner-self and develop positive vibes.
Yoga House – The Greens
This yoga studio is situated in the center of the city and is not tough to locate. This studio is new and is a few years old, but it has already created a buzz amongst yoga lovers. The good thing about this place is that they are welcoming towards people from any section of society, the fee for the lessons are affordable. They also offer lessons for high intensity activities like Pilates, and Barre. The studio also organizes training sessions and workshops for those who want to understand the theory of yoga. Yoga, Meditation and Pilates.
Pratimoksha-Enlighten Yoga Center
This yoga center was started by Ms. Lalitha Viswanath after she received her certification in yoga training, she decided to open this yoga studio. The studio offers courses in traditional yoga practices. The studio offers valuable lessons where people can learn to embrace the benefits of yoga and adopt a healthier lifestyle. The programs here are quite flexible so you can learn at your own pace.
Trance yoga
Trance yoga is not just another yoga class, here you are not only taught yoga, but you also learn the key secrets to living a healthier lifestyle with minimum effort. The center offers group lessons, classes foe kids, personal yoga sessions, corporate sessions, and much more. The studio employs well trained staff who have been teaching for years and understand how the body works differently for each individual.
BayYoga
This yoga studio has been around since 2014, and has received tons of positive reviews from their clients. They offer classes in healing, aerials, traditional yoga, acro stretch, HIIT, Megaformer, hot Pilates, Bikram Yoga, and Hot Yoga. Once you do a couple of their sessions you will emerge much healthier and ready to face any challenge that life sends your way.
Trident Wellness Center
If you have spent a lot of time looking for a yoga studio, then this is the place for you. This place organizes traditional yoga classes for both intermediates and beginners alike. They employ the best trainers who have proper certification so you can be assured of learning yoga the proper way and and in the safest manner.
Yoga Ashram
Looking for a yoga studio to get healthy and fit? Yoga Ashram is the ideal place for you, it is a haven for al yoga lovers. The studio organizes classes for all levels, so do not be shy if it is your first time you will not be alone on your journey. Their charges are quite reasonable and the atmosphere is quite calm and welcoming.
Tapas Power Yoga Center
Another prominent name in the industry, known for their high standards, this yoga studio is ideal for people who want to learn yoga the right way and achieve inner- peace. The trainers here are very experienced and patient to the fullest.
SEVA Experience
This is the perfect place to experience good yoga, this is  a popular choice for most yoga lovers. The yoga program here is not focused on teaching yoga for a short time, but getting you to adopt yoga as a permanent component in your life.   The trainers at this studio are very patient with their students and there is no doubt that you are going to love learning yoga here.
Body & Mind Yoga Center
This may be the last name on the list, but it does not fall behind the other in any way. This studio has earned a strong reputation for teaching yoga in a simple fashion so that every one can make this a part of their lives. The trainers here help you learn yoga in the correct posture and develop a positive attitude. The studio teaches Vinyasa Flow, Ashtangas, posture Alignment, and traditional yoga.
Now, that we have shared information on the top yoga institutes in Dubai, may be it is time you go ahead and sign up for their classes. They have very good standards and we are sure that you are going to benefit a great deal from their programs. All the best.