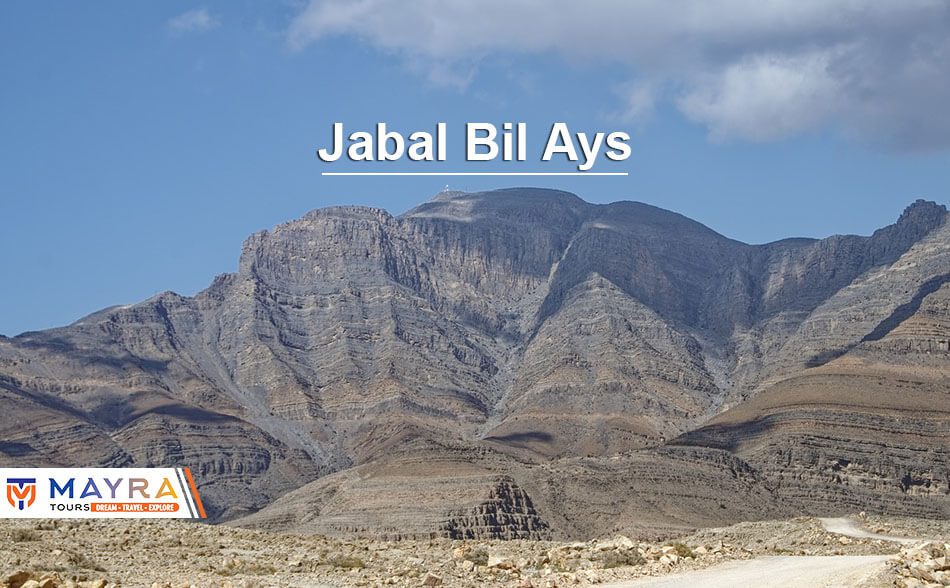 Jabal Bil Ays – Activities to Do, Facts & How to Reach
Perched 2000 meters from the sea level, Jabal Bil Ays is the ideal holiday destination in the UAE for travelers and is also known as the Jebel Jais. If you are unaware, then it is the Emirate's tallest peak. Besides, there are a couple of activities to try here, which makes the Jabal Bil Ays one of the best escapes for thrill seekers. You can travel to Jebel Jais Ras Al Khaimah from Dubai, especially if you want to take a break from the busy city life.
Jebel Jais is a significant part of the cloud-piercing Hajar Mountains. Starting from the UAE's eastern side, it extends to Oman's Musandam Peninsula. The surrounding vibe is more than enough to make you fall in love with the place. The deep canyons, steep slopes, and breathtaking landscape look ravishing.
Coming to the activities, you can try the longest zipline. Fly like a Superman, feel the fresh air brushing against your face, and enjoy the gorgeous view of the mountain-laden landscape.
Activities to try in Jabal Bil Ays
From enjoying the longest zipline to balancing at the sky maze, the countless adventure options will make your trip to Jebel Jais memorable.
1. Try the longest Zipline
Being the highest mountain peak in Dubai, this mountain area features the longest zipline known as Jebel Jais Zipline. Besides, it even made it to the book of Guinness World Records. Glide through the rope at a whooping speed of 150 km/h. Located at a height of 1680 meters above sea level, it is an exciting, fun, and bone-chilling experience.
2. Trekking at the mountain
A trip to the mountains is incomplete without trekking. Jebel Jais offer excellent trekking opportunities. The hiking trails are easy to ride for everyone and are regularly maintained. Furthermore, you can interact with the mountain ecosystem and connect to nature. The total approximate distance of the trail is 16 km and is divided into two parts- upper and lower segments. Hence, if you are coming with your family, grab the opportunity of hiking through the trails and making the most of the experience.
3. Great food with spectacular mountain views
Every destination comes with its own surprise factor, especially food, and Jebel Jais is no exception. The entire area is scattered with food joints and snack points to satiate your hunger. However, the catch is while you enjoy the lip-smacking foods, you can cherish the surrounding views of this 'Heaven on Earth.'
4. Go for a cycling session.
All fitness enthusiasts can go on an exhilarating cycling session with their buddies or family. You will find paved roads, especially meant for cycling. The roads are a bit steep, which might put your stamina and passion to the test. Therefore, go on a cycle ride and experience a quick view of the UAE's highest mountain peak.
5. Treat your eyes to the breathtaking views.
Imagine standing at the mountain top and cherishing the overlooking gorgeous scene. The breathtaking views from the highest peak will surely leave you in awe. For a better experience, you can rent telescopes or binoculars. Besides, if you are a professional photographer, bring your cameras to click pictures of the UAE from a different perspective.
6. Camping in the mountain
Jabal Bil Ays is a complete surprise package with different activities to try. If you are coming here, carry your tent and other stuff to enjoy camping. Besides, enjoy a BBQ session while you sit under the starlit sky.
How to reach?
Convinced already to explore this nature's wonder? You might need a guide to reach Jabal Bil Ays Ras Al Khaimah. If you are staying in Dubai, reaching here will be the easiest process. You can rent a car and drive until Jebel Jais, or you can connect with any reputed travel agency to book a package.
Some bizarre facts about Jebel Jais
The rugged Jabal Bil Ays comes with some astonishing facts. Listed below are a few unknown facts you should know about Dubai Jebel Jais.
1. Jabal Bil Ays- Origin
Approximately 70 million years ago, a massive continental collision took place near the Arabian-Eurasian subduction zone. Experts believe that this collision led to the formation of these mountains.
2. Dimension of the peak
Jabal Bil Ays is the largest mountain peak in the UAE and covers a huge area with its length and breadth (100 and 700 km, respectively). Furthermore, the mountain is approximately 2000 meters above the sea.
3. Temperature fluctuations
Climate above ground level is always cold and is a no-brainer concept. Therefore, if you are coming to Jabal Bil Ays, make sure to wear warm clothes. Besides, you might also expect to get blizzards in some cases.
4. Experience a thrilling zipline ride session.
This iconic mountain is filled with mind-blowing thrill-packed activities. Explore the Jais Adventure Park and Jais Sky Maize. The zipline covers a distance of 283 km. So, glide through the cable and experience a thrill rushing through your veins.
5. An ideal spot to enjoy BBQ
Mountain safaris include a fun camping experience. You will find hundreds of camping spots here to enjoy BBQ sessions. Furthermore, you can stay overnight to witness a captivating sunrise view in the morning.
Final words
Jabal Bil Ays (Jebel Jais) is one of the fascinating tourist destinations of the Emirates and is worth visiting. Therefore, you must come here if you want to take a day off for nature therapy. Ziplines, cycling, trekking, camping, photography sessions- no doubt you will have a great time here. Don't wait, pack your bags, and plan your weekend at the Jebel Jais today!